Serenity's Life Coaching: SOUL DETOX
Happy Sunday Team!
May 3, 2015
I am extending this invitation to the entire team for this special new expansion to our LIFE COACHING services.
This highly interactive course is for anyone desiring a better understanding of concepts such as :
EMOTIONAL OVER EATNG: What is it?

ANGER

Depression over Failure and Fear of PERFECTION

INSULINISM

Weight Loss Rollercoaster: Why Does it Happen?
The course outline includes these topics:
Session #1: Are you a BIG fish or a Little Fish?

Session #2: Post Traumatic Stress Disorder in everyday life

Session #3: "In the Beginning": Who's In Control?

Session #4: Politics of Weight Loss

Session #5 The WEIGHT of ANGER

Session #6 Toxic Emotions and Dis~ease: (Includes a discussion of the Myers Briggs~Personality Inventory and Louise Hay's HEAL THYSELF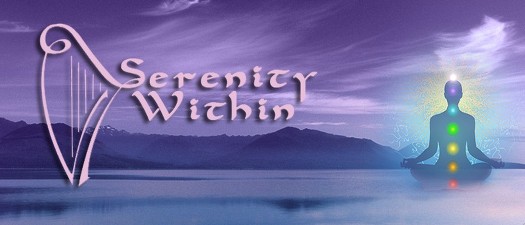 Meets weekly on Saturdays @ 11:00 a.m. Participants may jump in at anytime. The 6 week cycles will repeat through July 30, 2015.Just ensure that you know which session # you have missed.
Due to the nature of this program, the conference room will close 5 minutes after start time.
Groups will remaining small, intimate and highly confidential.
At this time, we are only able to accommodate same sex classes~ all female or all male groups
Participants will take the Myers~Briggs Type Indicator ( click here for a head start

http://www.humanmetrics.com/cgi-win/jtypes2.asp

)

Develop or refine LIFE goals.

Read "Ask and it Is Given", Jerry and Esther Hicks (check locally ~or~ order from Amazon

at this link

http://ow.ly/ML3JS)
Serenity WELLNESS COACHES ~ Required training.

Team members struggling in the main Serenity Health and Wellness program, who need to REBOOT. We recommend pressing the pause button on the weight loss component, until completion of this course. In this case, the course serves as a time out for the team member.

Any team member enrolled in the program for 6 months or longer

Team members near completion of their program, meaning you are near your goal and looking for how to sustain your success

Anyone desiring a short personal development course, that focuses on the top four areas listed above. The spin will always come back to addictive behaviors, be it, food, alcohol, drugs or destructive emotional behaviors. Note: Enrollment required in the Serenity Weight Loss and Detoxification program is NOT required. This person's goal is solely for personal development
You may also be interested in our other programs:

http://serenityweightloss.eventbrite.com
Michelle Edmonds, M.A., M.ED.
Counseling Psychologist and LIFE COACH