PUSH, PLEDGE and PACK to MEET THAT WEIGHT LOSS CHALLENGE
Summer is official
you did great, now
~PUSH, PLEDGE and PACK!~
1. PUSH
The Serenity Program

R
eset
is a strategy that is used to help those who have been struggling with their weight loss program, or feeling frustrated with slow weight loss
Use more powerful weapons!





Start by adding ASAP as a separate item,

As Soon As Possible

! Many of you should already be taking a Healthy Start pack or at least Tangy Tangerine (Item # 23221) or Ultimate Classic

( Item#132010) as individual items . Others started with the ASAP fat burner on day #15 of your program, as part of the HEALTHY START WEIGHT LOSS SYSTEM below.



We recommend Youngevity's Weight Loss System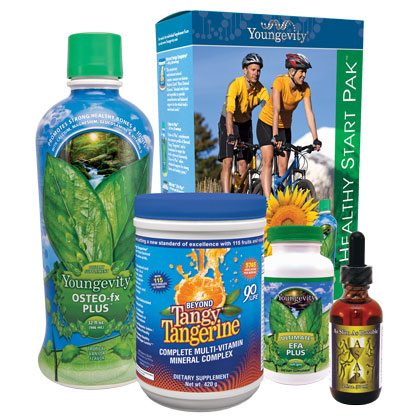 If you want to lose weight and create a healthy lifestyle, this is the kit for you! Each pack provides broad spectrum foundation nutrition and includes:
(1) Beyond Tangy Tangerine® – 420g canister,
(1) EFA PLUS™- 90 capsules,
(1) Osteo Fx Plus™ – 32 oz and
See individual below products for details.
Order from your own site or
To establish a new site
serenityweightloss.my90forlife.com
Click "JOIN", Serenity team members join as "Associates"
1x fee $10.00, then the free 'Lite site".
This provides wholesale access
and a way to compensate you for your referrals.
No monthly fees| no obligation to distribute|no contracts
ASAP $89.00/one bottle
Item #USYG 239001
ASAP $170.00 //two bottles Item# USYG23002
ASAP™ contains a proprietary blend of protein fractions and amino acids to support the release of adipose fat stores so your body can use them as fuel.† Directions: Take .75 ml three (3) times a day. Place drops under tongue and allow 3 to 5 minutes to absorb, then swallow. Avoid eating or drinking for at least 15 minutes before and after taking drops.

Stop the "One-A-Day" vitamins, if you have not done so already. How can one pill work the same for everyone; men and women, ranging from 110-to over 300?!
Item #23221(1) Beyond Tangy Tangerine® – 420g canister-this is a liquid multiple vitamin that you add to water for a great tasting drink
Beyond Tangy Tangerine® contains a base of Majestic Earth® Plant Derived Minerals® blended with vitamins, amino acids, and other beneficial nutrients to make a balanced and complete daily supplement.
2. Recommit to your strategy plan-The Serenity program:
Replace A.M. Parsley detox infusion or juice with Green Tea (with stevia only, if you must)

Follow the SERENITY MINI FAST (see page 2 Serenity Program Phase I Portfolio- the slide with the ugly cat!)

Continue the lemon kidney detox tea in the P.M.

Take Super Colon Cleanse fiber in the P.M. 8-10 ounces of water, BEFORE a mini meal between 6 and 9 p.m.

Start your liver flush-if already a TEAM SERENITY member, instructions are forthcoming, to begin June

1
To stop breaking promises:
"I will do it this time"
"I am too busy to eat"
"I am not really hungry"
"I don't have time to drink that much water"
"My job won't let me eat @ my desk"
"I don't like public restrooms'
3.PACK
( your lunch and that often skipped 3 p.m. mini meal)
IMPORTANT TIP:

USE Serenity's MINI FAST with your A.S.A.P drops
We do not recommend dieting and many of you are allergic to wheat and dairy. A copy of the literature included with the ASAP product is provided below to show what kind of results you may expect from their product. Serenity likes the product because it is a homeopathic blend of amino acids (protein)
The MINI FAST also includes WHOLE eggs (brown is best)
and turkey breast
(butcher is best)